Monica Underwood.
Dip. Esc,Sci., D.P.H. (C.I.T)
---
Achieving your Goals
What is it that you want…that you really, really want? You know what you would most like to achieve through hypnotherapy. Whether this is to deal with phobias, addictions to such things as alcohol or tobacco or to take control of your weight, to overcome anxiety, perhaps to understand past trauma in your life and move beyond its destructive effects, or to experience the phenomenon known as past-life regression, you can do so. Help is available for you now. Hypnotic regression takes you back in time, sometimes as far as being in the womb; past-life regression simply takes you back further. These and many other tools are available through the help of hypnotherapy.
Everything you have ever known or experienced is stored in your unconscious mind. Hypnotherapy offers you the wonderful key to access these memories, explore them, and process them in whatever way is best for you. You are the one in charge here. They are your memories and they are your goals. Take control—become a winner—and take the opportunity to succeed beyond your wildest dreams. At "Way 4 Health", it is worth remembering the benefits far outweigh the cost.
What is "Hypnotherapy?"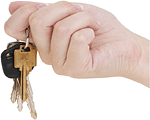 Hypnotherapy is a superb technique which enables you to change the programming which holds you back from success. All of us build our behavior and beliefs about life in general - and about ourselves in particular - on things we have experienced in the past. This programming is powerful whether or not it was true in the first place, and we need to realise that whatever we believe in our inner world tends to manifest in our outer world too. We use our inner programme as the blueprint for our outer creations. Where these are self-destructive, hypnotherapy enables us to change the pattern and create new designs for the achievement of our healthy, happy dreams. It is a powerful tool for achieving our goals.
Many people have used hypnotherapy successfully for overcoming allergies, anxiety and dealing with stress, for stopping smoking, for dealing with pain and even for anesthesia. Others have used hypnotherapy to succeed in reducing addictions to alcohol or in losing weight. Life in today's world may seem to make very high demands on us in many ways, but, whatever troublesome personality traits or self-defeating habits we may struggle to overcome, hypnotherapy offers us the means to succeed.
What "Way 4 Health" Offers
Here at "Way 4 Health", we believe in quality of care. Although operating in the private sector, It is our intention to follow the best practice principles as required by government and expected by today's users of healthcare facilities, even though we do so on a voluntary basis. Where any client is suffering from a condition in which hypnotherapy may be contra-indicated, the hypnotherapist will seek the client's permission to contact his or her G.P. for further advice on this. In cases where the client is experiencing physical pain of any sort, the G.P will need to be approached before hypnotherapy commences, to confirm that any necessary preliminary medical treatment has been provided.
As well as those conditions already mentioned, hypnotherapy is also indicated for a range of emotional, psychosomatic and stress-related disorders including hypertension, insomnia, IBS, speech disorders and migraine and tension headaches and many other problems.
What concerns you about hypnotherapy?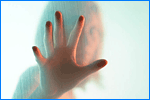 Do ask me about any concerns you may have. People are under many misapprehensions about hypnosis and hypnotherapy. Let me reassure you that your treatment will be taking place within a safe space in which your well-being is paramount and where confidentiality is respected. Let me also assure you that I believe it is impossible to force someone to do anything under hypnosis against their will—and I would not do this, even if it were possible. Your highest good is the priority here.
Peace of Mind is Priceless
Professionalism
Empathy
Acceptance
Commitment
Expertise